In Memoriam
David Munson Chestnut
1950 – 2019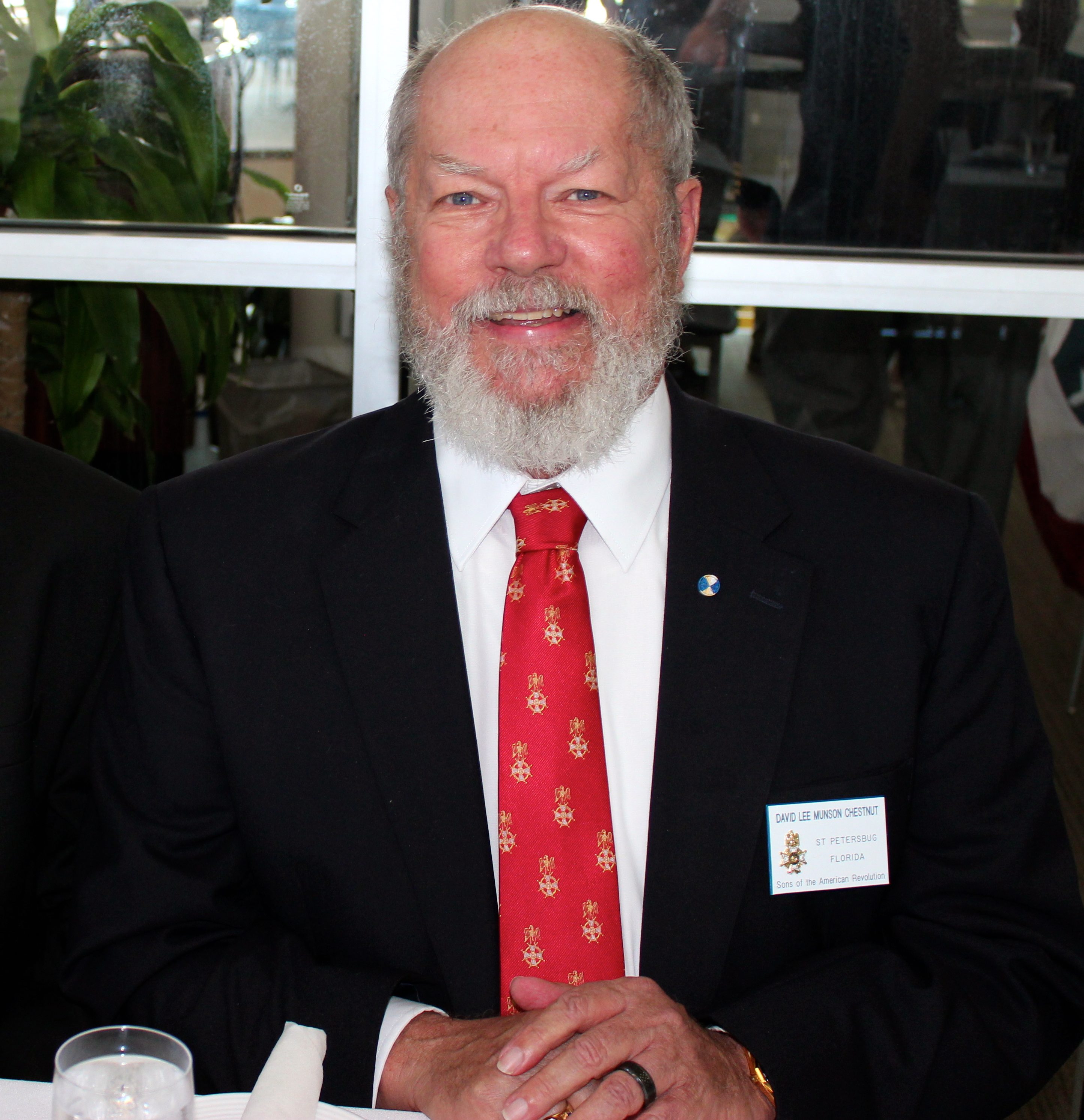 David was an active member of the St Petersburg Chapter SAR for many years, serving as Chaplain, Captain of our chapter's Color Guard, and Vice President. 
He was an ordained minister, and co-founded the St Petersburg Chapter's Memorial Service Outreach program, providing a special SAR Patriot Blessing and Benediction service for deceased SAR and DAR members at their funerals. David enjoyed providing educational programs about his Virginia Line uniform and various items worn by Revolutionary War soldiers. He was a kind, soft-spoken, generous and compassionate person who was a friend to everyone he met. His wit was clever and dry, and delightful. 
David passed away at his home in his sleep during the evening of February 9th. 
He was descended from a member of General George Washington's personal Life Guards.
David was an outstanding American Patriot and loved the SAR. He will be greatly missed by everyone in our chapter.