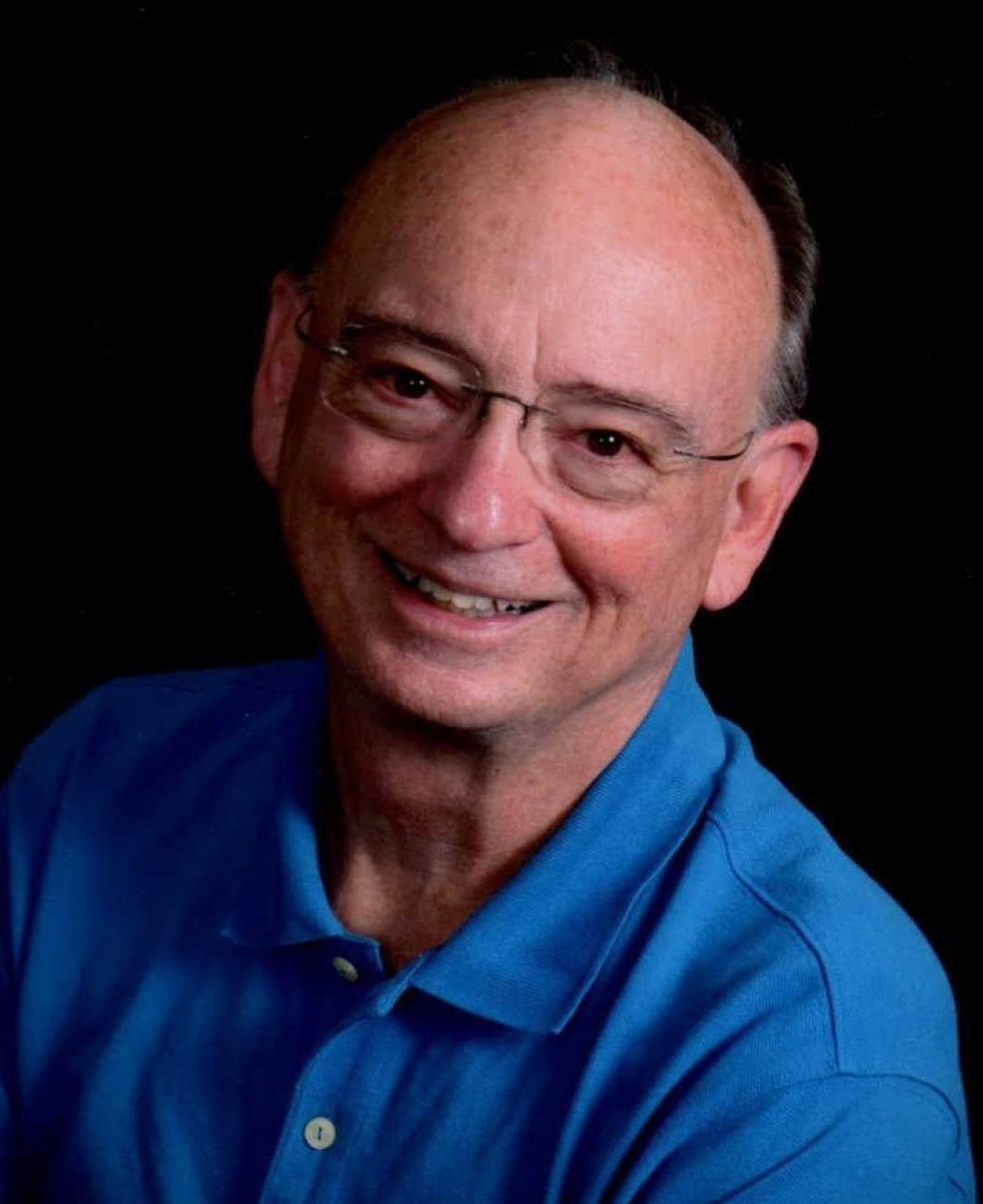 Robert Harding Brotherton, 74, husband of Janice Lynn Brotherton, entered into rest on Thursday, February 18, 2021. Funeral services will be held on March 6, 2021 at 2:00 PM at Moss Feaster in Dunedin, FL. Burial will take place in Berry Highland Memorial Cemetery in Knoxville, Tennessee. Robert Harding Brotherton was born to his father, Robert Graham Brotherton (1923-2013) and his mother, Marjorie Helen Harding (1924-1988), in Knoxville, Tennessee. He graduated from Donelson High School in Nashville, Tennessee, in 1964.
Robert married Bettejane Childress (1948-1975) on July 29, 1967 in Detroit, Michigan. Robert served in the United States Airforce as a launch crew member of a Titan II Intercontinental Missile Launch Crew beginning in 1966 and completed in 1970 in Wichita, Kansas, with an Honorable Discharge. Robert graduated with a Degree in Civil Engineering from the University of Tennessee (Knoxville) in 1973, utilizing the GI Bill benefits, assisted by the work efforts of his wife Bettejane, and his part-time work as an alarm installer. His wife Bettejane, died in a car accident in 1975, leaving him with two young children, James Harding Brotherton and Joseph Noah Brotherton, to raise.
In 1997, Robert married Janice Lynn Alban from Baltimore, MD. She served as a wonderful mother to these two boys and together they had a son Jeffrey Graham Brotherton and Amy Beth Brotherton Caldarera.
Robert became licensed as a Professional Engineer in 1979 in Tennessee. His career preceded by working as an engineer with the Robert S. Miller Company in Nashville, TN, for one year and Envirodyne Engineers in Knoxville, TN, for nine years, where he participated in the planning, design, and construction of the City of Knoxville's Kuwahee Wastewater Treatment Plant (He co-authored a textbook on the design of pumping systems [Sanks] while working with  Envirodyne). He served as the County Engineer for Knox County, TN, for three years, followed by 18 years of service to the City of Dunedin, FL as the City Engineer and Director of Public Works and Utilities, where he managed 175 staff and served, periodically, as City Manager, in his absence. Notable projects that he managed for Dunedin included the design and construction of the new Dunedin Wastewater Treatment Plant, Reverse Osmosis Water Treatment Plant, Reclaimed Water distribution system, Library, Senior Center, Stadium for the Toronto Bluejays spring training, flood control projects, and the redevelopment of downtown Dunedin. He is also known as the father of the Cooperative Funding Program for all Water Management Districts in the State of Florida.
Upon retirement at age 57, Robert began Brotherton Engineering, Inc., and served as the contracted City Engineer for several cities in Pinellas County, FL, between 2003 and 2019. His career included many accomplishments and awards. Some of the most notable recognitions: "Engineer of the Year 2000" for the West Coast of Florida, "Walter Clausen Award" for making the greatest contribution to vocational education in the State of Florida in 1998, Co-Founder and Chairman of the Board for eight years for the first "Public Works Academy" in the United States, and Chairman of the Government Engineers – Florida Engineering Society in 1998. He was a Fellow of the Florida Engineering Society and National Society of Professional Engineers. He was awarded the Technical Achievement Award – Florida Engineering Society 1997 and the Daughters of the American Revolution (DAR) National Conservation Award in 1994.
He served as President of the St. Petersburg Chapter of the Sons of the American Revolution (SAR) in 2021. He also served as first Vice President of the Sons of the American Revolution (SAR), Clearwater chapter.
His personal life included serving as a Deacon and Trustee in several Baptist Churches. He recently started a church in Indian Rocks Beach called Grace Connection. He served as the Youth Pastor in two churches, served on the music worship team for several churches, sang with the Gospel Echos Quartet in the Tampa Bay Area for many years, maintained an extensive orchid collection, served as an assistant to the Genealogist in the Clearwater Chapter of the Sons of the American Revolution, served as his Family Historian (A comprehensive family tree, with over 12,000 family members, is located under the name "Brotherton Family Tree" on Ancestry.com.), co-authored a book on his Harding family tree that included biographies of over 500 living cousins, and served on the Pinellas County Republican Executive Committee. Robert was a licensed pilot and a certified scuba diver.
His life was dedicated to Christ, his family, and the communities that he served. Robert was preceded in death by his parents, Robert Graham Brotherton and Marjorie Helen Hardingas; and his first wife, Bettejane Childress.
Survivors include his wife, Janice Brotherton of Dunedin, FL; children, James Brotherton of Baltimore, MD, Joseph Brotherton of Washington, DC, Jeffrey Brotherton (Karen) of North Augusta, SC and Amy Caldarera (Jason) of Kennesaw, GA; grandchildren, Nicolas, Zoey, Nolan, Levi, Holden, Braxton and Ella.
Per CDC guidelines to the ongoing pandemic, masks and social distancing will be adhered to at all times. The family will receive friends, March 6, from 1:00 until 2:00 PM at the funeral home.